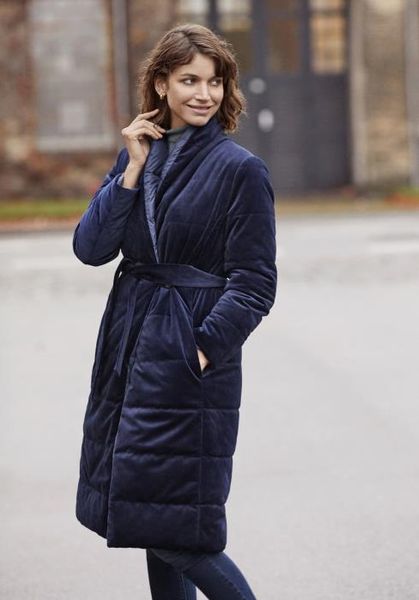 P2 Reversible quilt Coat
Mistal
30303554

You have got to try this luxurious, reversible long warm coat from Part Two. On one side you have the soft velour and the other side a hard-wearing poly.
The high collar keeps your neck nice and warm on cold days.
Pockets at the sides and closes with three buttons in the front.
Straight fit that gives plenty of space for a thick woolen sweater underneath. Matching belt to tie in the waist> (is great with or without the belt)
The jacket extends to the middle of the leg.
Quality: 100% Polyester.